Join Date on D3Scene:
Aug 25, 2020
Name of Hack(s)/Service(s)
: Choron-Cheats
Time Undetected
: since dec/2019
Website
:
choron-cheats.com
Compatible Games
: depending on each product, for details check:
product list
Terms of Service:
Choron TOS
Refund Policy
: C
horon Policy
S

ince this forum allows assumptions/assertions and insinuations in the form of character assassination or spam, we have no further interest in advertising our products here. We would just like to point out the following: Don't listen to everything you read, most of it is nonsense and written by users without background knowledge or with the goal of harming someone. Therefore, act with caution and make your own impression instead of following the path of others, go your own.

​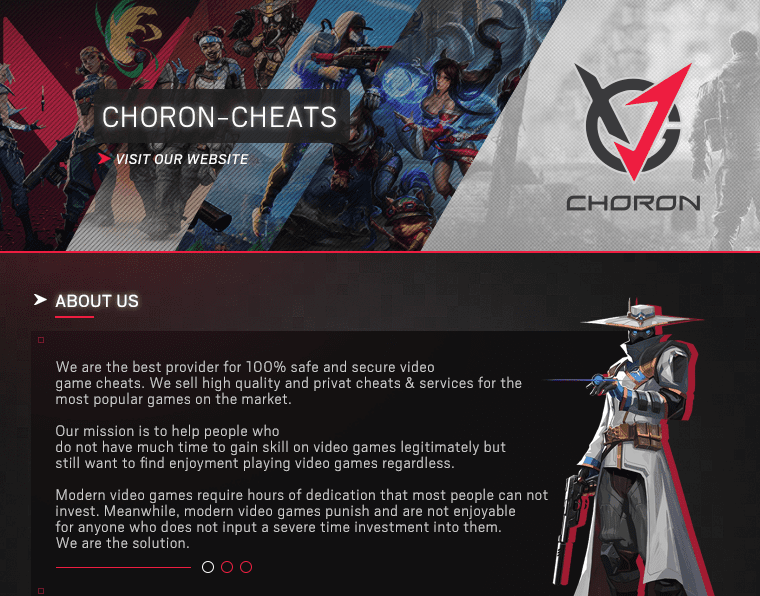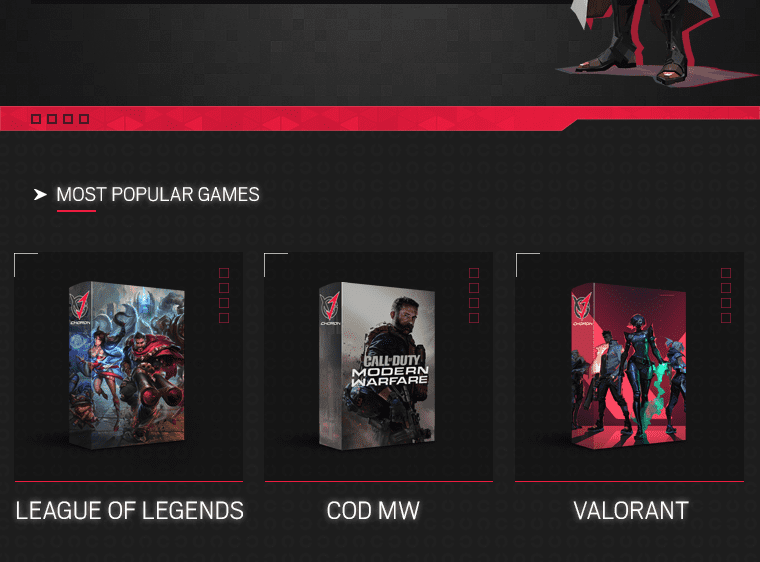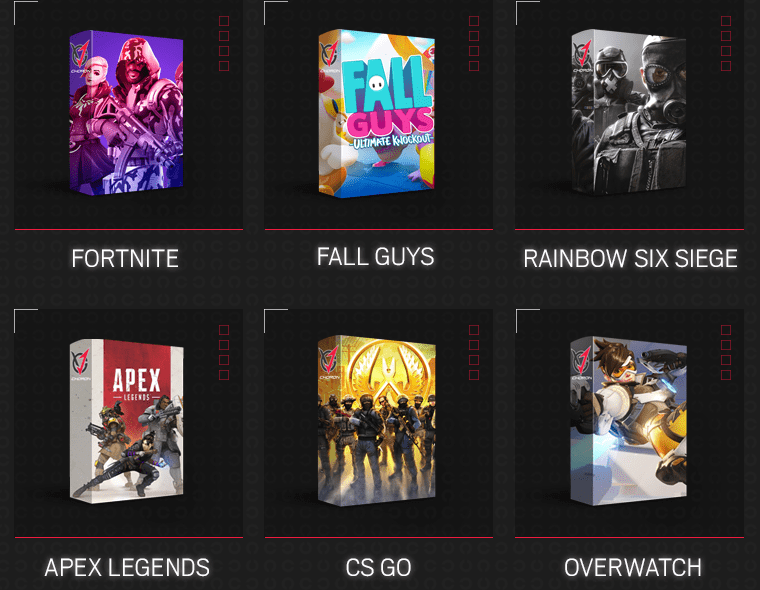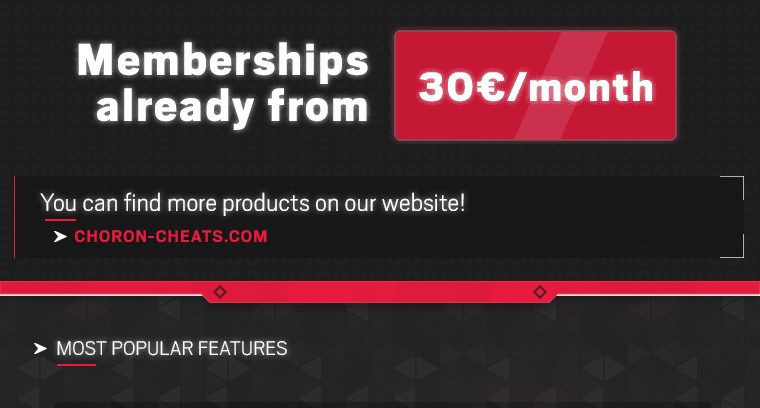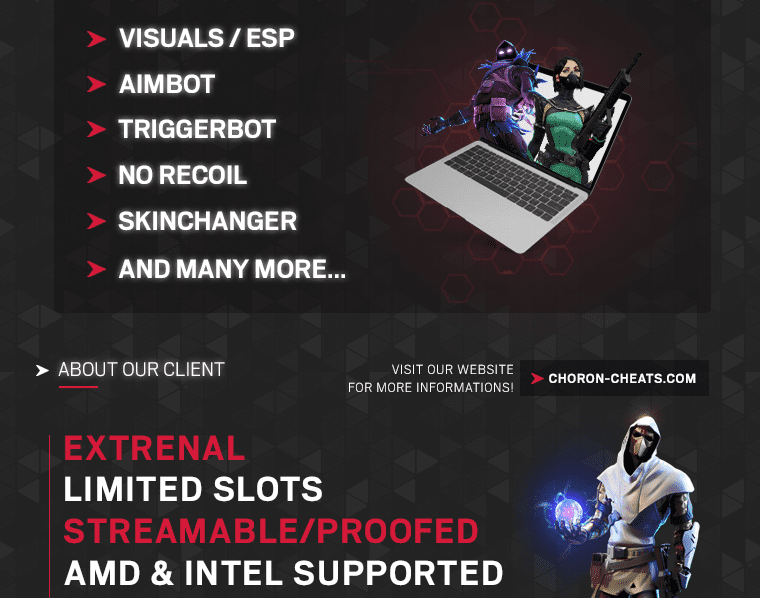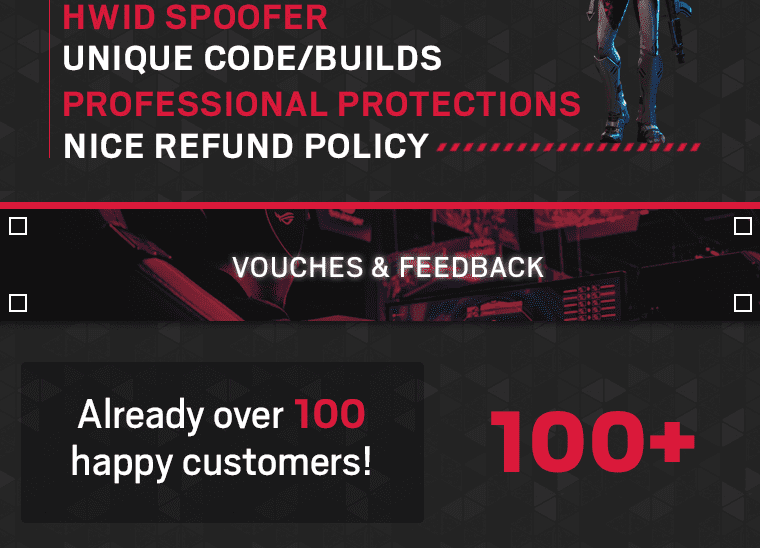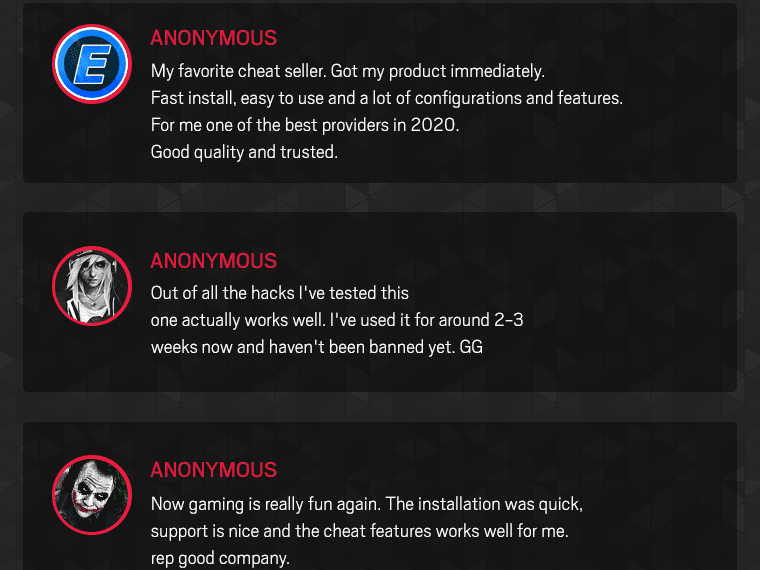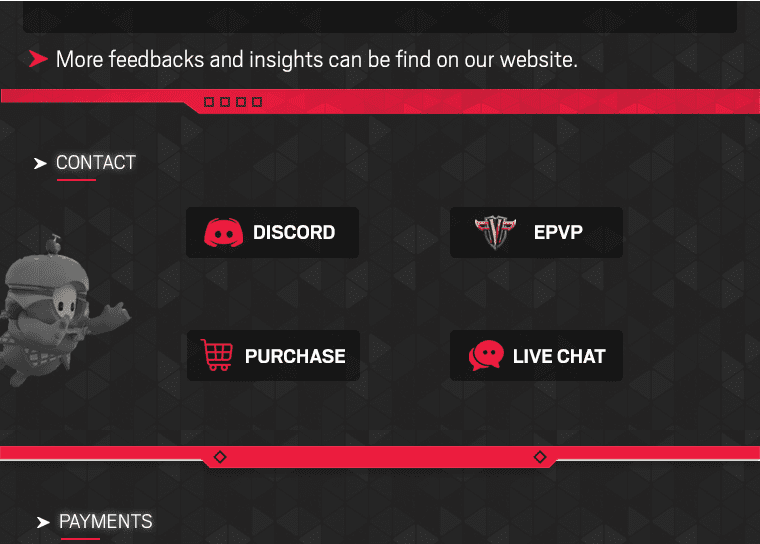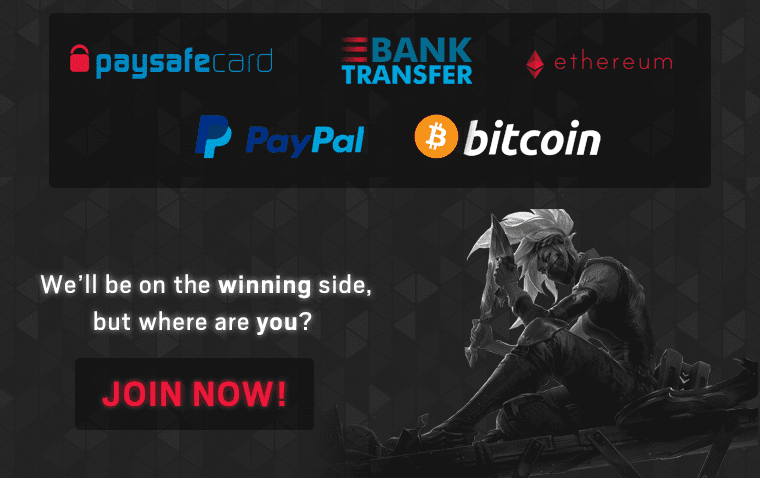 A

ttention: Our Slots are limited.



Y

ou are looking for more feedbacks or want to test it by yourself for free ?
Expired! 1 Month | Free = Choron-Cheats.com



Attention

Gamer:
We will NEVER ask for PAYMENTS in DM!
We will NEVER add YOU in DISCORD or share private DISCORD ADDS!
We dont have any kind of RESELLER ! All else then us are SCAM, be CAREFUL!
We dont have another OFFICIAL PUBLIC DISCORD-SERVER! Dont fall for FAKES!



Q

uestions? Check our F.A.Q !
We also recommend that you visit our website via a computer, for graphical optimization reasons.

​
Don't get us wrong, but we don't have to and we don't have any interest in suggesting anything to us or in proving something to some unsuspecting/ignorant users who don't even get or have the right information and so it ends in a discussion where both sides only lose time and nothing is achieved. We want to work without such a kind of user. We accept any kind of criticism or statements, unless they are answered through our site and may be relevant, but we do not need any insinuations/assumptions/character assassination or spam. We understand that some will not understand this, because unfortunately a part of the community only thinks from morning to noon, but it does not help us to explain these users all, also we cant. Everyone should and must have his or her own opinion, but if you put it down, you should observe certain rules. Since this board also doesn't look very lively, we're pulling back here, it just doesn't benefit either side.

Greetings Choron​
Last edited: