MENU INGAME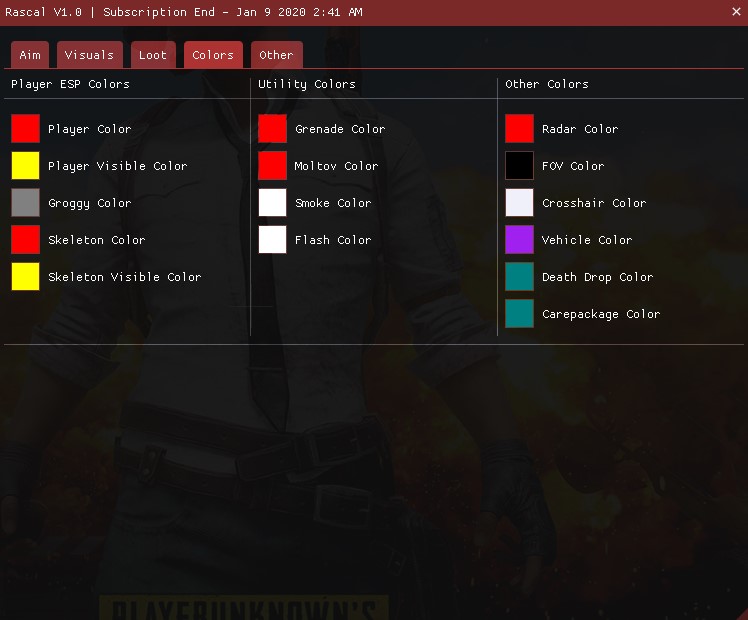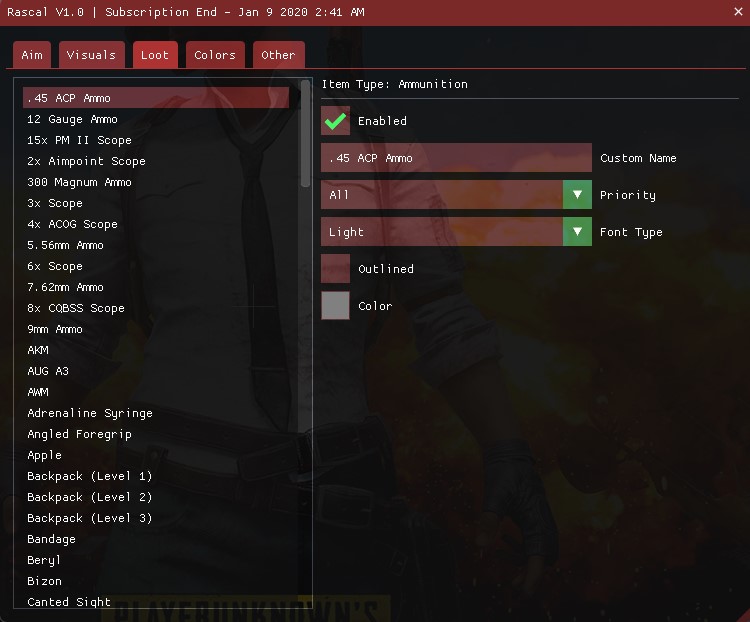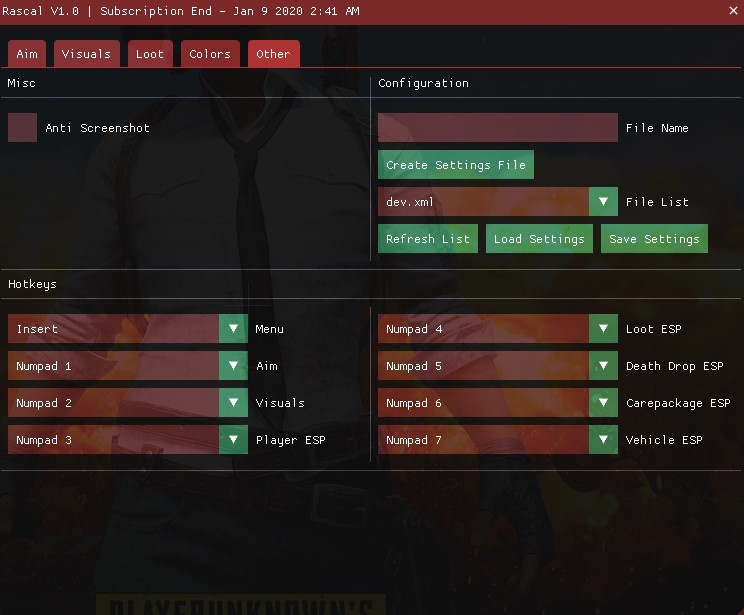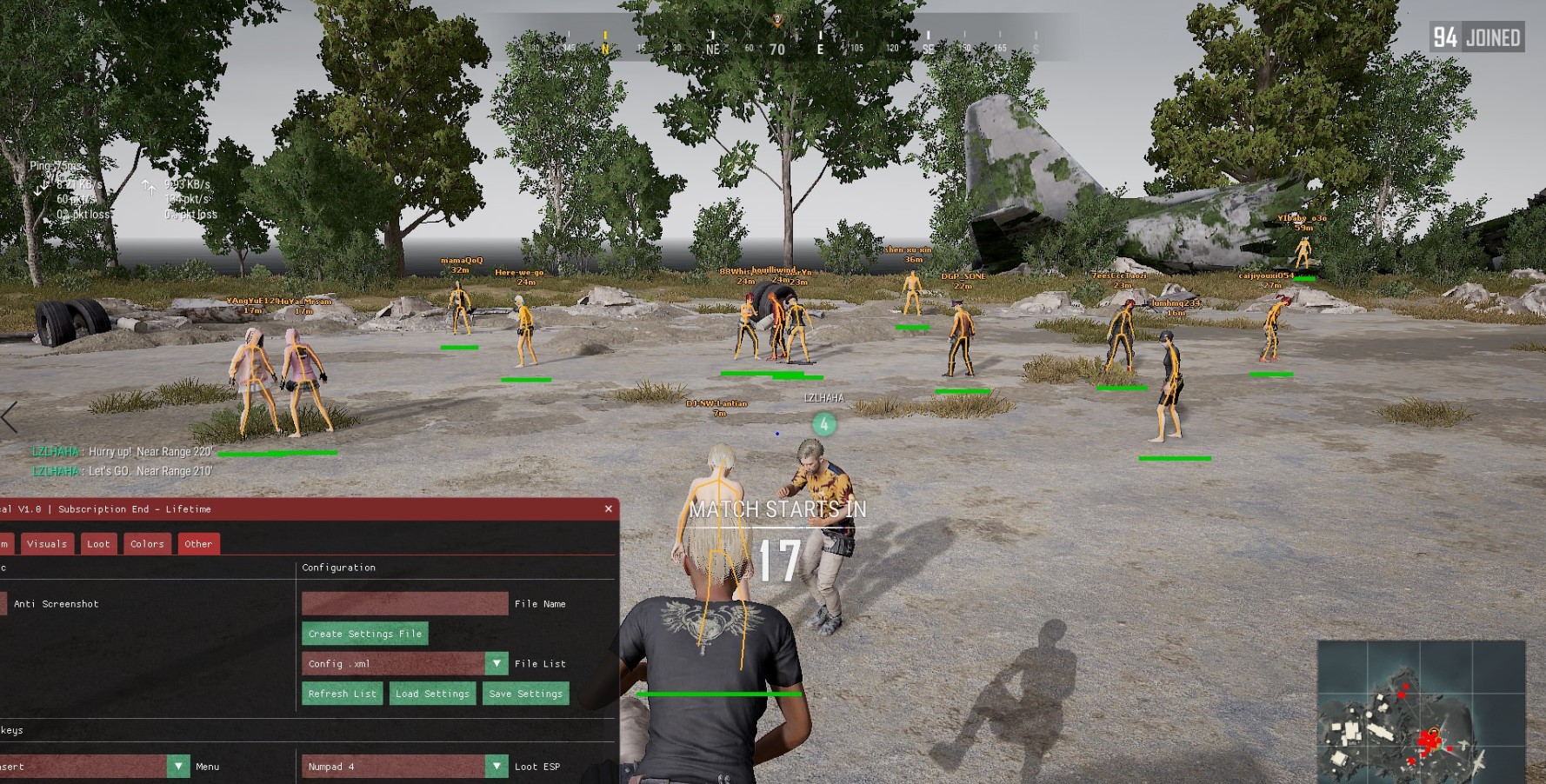 Misc
Recoil Compensation
Radar
Spectator Count
Save/Load Config
Player ESP
Visibility check
Bones
Health
Distance
Item ESP
Category settings
Highlight level 3 items
Aimbot
Option to only aim at visible players.
Bone selection (head, neck, chest, etc.)
Movement prediction
Bullet drop correction
Weapon sway correction (never have to hold breath!)
Advanced aimbot smoothing to make you look very legit.
Update
DM me on discord
NINJAA#0111 For any questions
​
Anticheats:
BattlEye -
(Undetected)
Xenuine -
(Undetected)
XIGNCODE3 -
(Undetected)
Requiments:
- Intel/AMD processors
- Windows 7, 10 1803/1806/1809/1903/1909
DISCORD SERVER:
JOIN
Buy Cheat:
Purchase Cheat:
HERE!
Last edited: